CRS IS HIRING!
Join the Clinical Research Strategies team of talented and accomplished professionals serving the Life Sciences industry.
"We should not allow it to be believed that all scientific progress can be reduced to mechanisms, machines, gearings, even though such machinery also has its beauty. Neither do I believe that the spirit of adventure runs any risk of disappearing in our world."
— MARIE CURIE
LIFE SCIENCES CONSULTING SERVICES
Owned and operated in the US, Clinical Research Strategies is a contract research organization and executive management consultancy for start-up and mid-size life sciences companies. Project-specific, fit-for-purpose, ad hoc consulting, and staffing your clinical trials is what we do best no matter where you are in your clinical development program.
PHARMACEUTICAL COMPANIES
Protect your proprietary information while complying with transparency regs
International public disclosure regulations require that trial documentation be published in the public domain upon market authorization. Ensuring that your drug dossier is sufficiently redacted to protect your proprietary information is a complex and tedious task.
Clinical Research Strategies can alleviate the burden of redacting your clinical study reports, protocols, and similar documents. Our experts understand what is considered proprietary and can effectively ensure that your information is adequately protected.
WANT TO LEARN MORE?
Contact us today for a quote or capabilities presentation.
"Our mission is to improve your business' performance and provide a successful clinical research development plan and strategy."
We are with our clients for the long haul — the ups and downs — supported by resilience and pragmatism.
TOGETHER, WE CAN TRANSFORM THE CLINICAL DEVELOPMENT AND REGULATORY STRATEGY OF YOUR MEDICAL PRODUCT.
WHAT CRS CLIENTS ARE SAYING
"CRS has invaluable insight into managing CROs for Sponsors, which includes their extensive experience in clinical research. They were able to help us detect what were discrepancies or unnecessary charges, and negotiate more favorable terms in our contract, ultimately saving us over more than a third of a million dollars."
Sean McDonald | CEO and Serial Entrepreneur, Ocugenix

"I am extremely pleased with the exceptional services provided by CRS. Their expertise and guidance have been instrumental in navigating the complex landscape of medical device regulations and clinical trials."
Ella Helgeman | Director, Regulatory Affairs and Quality Assurance, Nowwell AS

"CRS has provided critical guidance for helping us understand the FDA approval landscape, develop our strategy through their Regulatory Pathway Assessment, and then helping us every step of the way with the logistics of obtaining FDA approval."
Anna Li | CEO and Founder, Korion Health

"Our experience with CRS has been exceptional. Their commitment to providing top-notch clinical research strategy and execution has helped us navigate the complexities of medical device clinical trials … With CRS, you're not just getting a service provider – you're gaining a partner committed to your success."
John W. Cromwell, MD | CTO and Founder, Entac Medical Inc.

"CRS has been an integral partner since the IMPACT accelerator program launched, providing a combination of education sessions and mentorship to help early-stage biotech and medtech founders navigate the complex challenges involved with clinical trials."
Richard Meiklejohn | Innovation Leader, M2D2

Let the CRS team help you manage and overcome complicated trial operations and burdensome regulatory pathways.
Contact us today to arrange a no-obligation phone consultation.
THE LATEST FROM CLINICAL RESEARCH STRATEGIES
CRS Welcomes Intern Olivia Moore!
CRS has an Undergraduate Internship Affiliation Agreement with Penn State to provide students with a potential career trajectory opportunity which enhances their educational and career-oriented goals and experiences. The Special Topics course focuses on the practice of clinical research as a cornerstone to academic medicine and research, using novel approaches to treat disease while forging new best practices in clinical care. Together with the opportunity for internships, this course is a keystone part of Penn State's Clinical Research Program.
CRS welcomes our first intern from Penn State, Olivia Moore, under this exciting program. Olivia is a senior at Penn State Greater Allegheny, majoring in biobehavioral health. Her career goal is to be involved in clinical research. While at CRS, she will have the opportunity to learn what clinical trial management involves, and a little about the associated regulatory requirements.
Please join the entire CRS team as we welcome Olivia!
CRS Welcomes Intern Tracey Myers!
Clinical Research Strategies welcomes Tracey Myers as our new intern for the next 16 weeks beginning October 23. Tracey is a PhD Candidate in the Center for Neuroscience at the University of Pittsburgh. Her graduate work focuses on the development of therapeutics for triosephosphate isomerase deficiency, an ultra-rare neuromuscular disease. Tracey is interested in clinical research and passionate about bringing novel therapies from bench-to-bedside.
CRS is collaborating with the University of Pittsburgh to provide interns with experience in clinical and regulatory affairs, medical writing, consulting, and business development. Tracey will work with the CRS team to gain an understanding of clinical trials and the different steps involved in bringing new technologies to a place of impact.
Please join the entire CRS team as we welcome Tracey!
"Imagine a Clinical Trial System that Seamlessly Designs Trials"
December 7, 2023 4:00 pm EST
Speakers:
Richard Landin, Ph.D., President and CEO of Telperian
Professor Brian Hobbs, Co-Founder and Advisor at Telperian
Hosted by OccamPoint's Julia Varshavsky, Ph.D.
Proudly sponsored and moderated by CRS' Alethea Wieland
Imagine a clinical trial system that seamlessly designs trials; monitors and continuously evaluates running trials alerting administrators of potential problems as they arise; performs analyses with no programming; and enables access and benefits patients, including those who are underserved.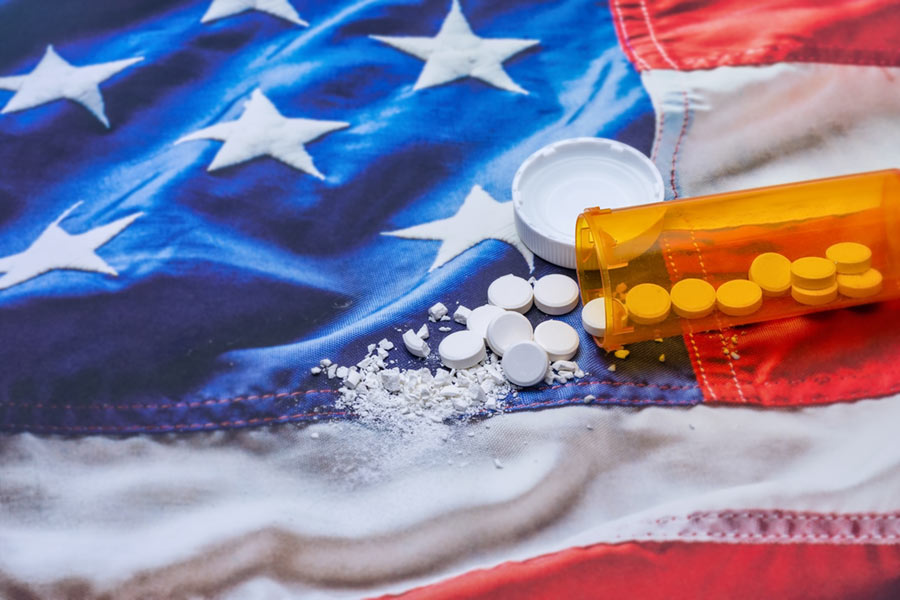 Geographic Risk Factors: A Case Study on Opioid Use Disorder (OUD)
Samantha Krebs – Clinical Research Associate, Clinical Research Strategies
CRS Ranks #34 in the 2023 Pittsburgh Business Times List of Life Sciences / Medical Device Companies
The region's biotech ecosystem remains strong in Pittsburgh — fueled by the presence of UPMC, Highmark/Allegheny Health Network and fed by the University of Pittsburgh, Carnegie Mellon University, Duquesne University and other regional institutions — as is evidenced by the companies on the List of Life Sciences and Medical Device Firms in the Pittsburgh region.